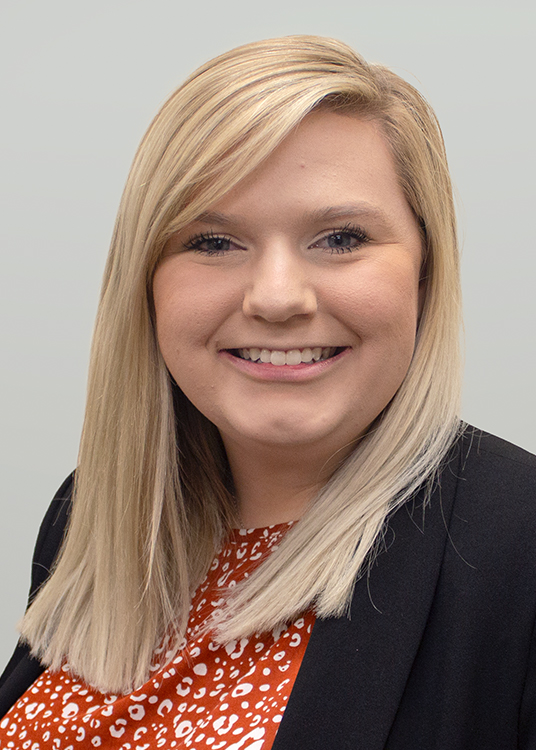 Chloe Kunkler works in all areas of the firm, including both assurance and tax. She is responsible for performing audit fieldwork in client locations and other attest services. She also prepares tax returns and performs tax planning and research for individual and business clients.
Originally from Rockford, Ohio, Chloe came to Muncie to attend Ball State University, where she graduated with a Bachelor of Science Degree in Accounting and a Minor in Residential Property Management. She continued her education at Ball State and went on to receive her Master's in Accounting in the summer of 2020.  Prior to joining Whitinger & Company in this capacity, Chloe was a tax intern with the firm in the spring of 2019. She is currently preparing to sit for the CPA exam.
Chloe, her husband DJ, and their dog Posie now call Muncie home. Outside of work, she enjoys reading, spending time with her husband watching movies, and taking her dog on walks around their neighborhood.