WHITINGER & COMPANY HISTORY
FOUNDING OF WHITINGER & COMPANY
1930
R.J. Whitinger & Company was formed by Ralph J. Whitinger, CPA IN 1930.  The firm became a partnership in 1945 when John G. Shaver was added to the firm to handle auditing.  A third partner, Robert L. Hughes, was added in 1947. The original one-room office was located at 114 S. Franklin Street in downtown Muncie, Indiana.  As the business expanded through the years and more employees were added, the office occupied two floors and one quarter of the block of Main and Franklin Streets.  At that time there were seven partners, twenty full-time employees and six part-time employees.
FIRM MERGER WITH
MARY W. AUGBURN, CPA
1979
In January 1979, R. J. Whitinger & Company merged practices with the local firm of Mary W. Augburn CPA. Mrs. Augburn and Ray Oswald, CPA became partners in the firm and they along with five associates moved to Whitinger's Franklin Street office where a recent expansion and remodel had just been completed. Of special note is the fact that Mary Augburn was the first female CPA in Indiana. She continued with the firm until her retirement in April, 1981.
OFFICIAL FIRM NAME CHANGE
1995
On May 1, 1995, the name of the firm was officially changed from R.J. Whitinger & Company to Whitinger & Company LLC.
ACQUIRING OF GEORGE S. OLIVE
LOCAL CPA FIRM
1999
In November 1999, Whitinger & Company LLC acquired the local office of George S. Olive CPA's. Approximately 250 local individuals and businesses transitioned their accounting, tax and consulting services to Whitinger. Three associates of Olive joined our firm.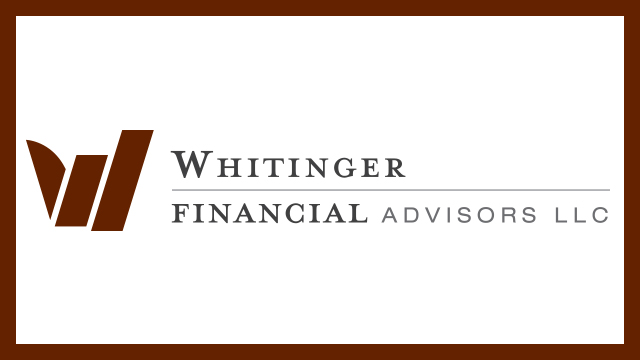 WHITINGER FINANCIAL ADVISORS
JOINS FIRM
2001
In 2001, Whitinger Financial Advisors joined Whitinger & Company and offers investment management and planning services.  Owned and operated by Douglas Bales, CLU, Whitinger Financial Advisors can uniquely tie your investment management strategies with your tax management goals to maximize your overall return.  To learn more about Whitinger Financial Advisors, click here.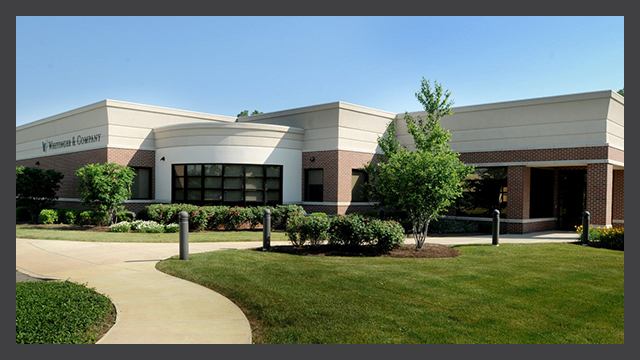 GROUNDBREAKING OF NEW COMPANY OFFICE
2006
On November 3, 2006, Whitinger & Company, LLC broke ground on a new 16,500 square foot headquarters at 1100 White River Boulevard in Muncie's Ontario Place Certified Technology Park.  The building, which allows for future expansion opportunities of up to 10,000 square feet, is designed so member/owners have offices in the corners of the building directly adjacent to professional staff.  The center of the facility hosts a training room for up to 50 people which utilizes the latest audio-visual and computer technology.  A ribbon cutting ceremony took place on November 15, 2007 for the grand opening of Whitinger & Company's new headquarters.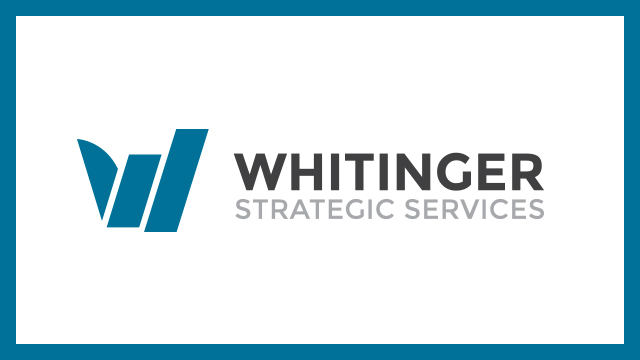 WHITINGER STRATEGIC SERVICES
JOINS FIRM
2010
Whitinger Strategic Services was founded in February 2010, offering a variety of business development resources for organizations to grow in effectiveness both internally and in the marketplace. Operated by Richard Crist, Whitinger Strategic Services focused on understanding the reasoning and purpose of each crucial strategy decision before they were made.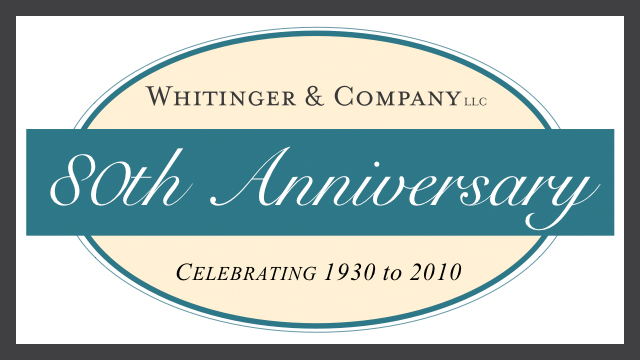 WHITINGER & COMPANY CELEBRATES
80 YEAR ANNIVERSARY
2010
The year 2010 marked Whitinger & Company's 80th Anniversary of proudly serving Muncie and Central Indiana.  We are extremely honored by the beneficial results we have been able to consistently deliver to countless clients along the way. We have also been immensely blessed through the many relationships that have been created over the past eight decades.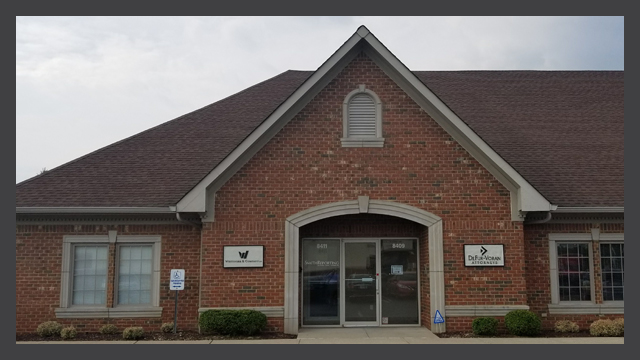 WHITINGER & COMPANY OPENS
INDIANAPOLIS OFFICE
2011
As part of the firm's commitment to serve their current and growing clientele throughout Indiana, Whitinger & Company opened a new office location in the Indianapolis area in the Fall of 2011. The Indianapolis area office is located just off of 116th Street in Fishers, Indiana.
WHITINGER ACQUIRES GREENE, INC.
2015
Longstanding public accounting and advisory firms, Whitinger & Company LLC, and Greene Inc. executed a definitive agreement whereby Merrill Greene CPA, LLC dba Greene, Inc. merged with Whitinger & Company LLC to expand and enhance the professional services the two firms provide. With the acquisition, Whitinger & Company added an accomplished team of professionals that further strengthened the firms growing position throughout Indiana. The combination provides Greene, Inc. professionals with expanded resources and specialization for all clients.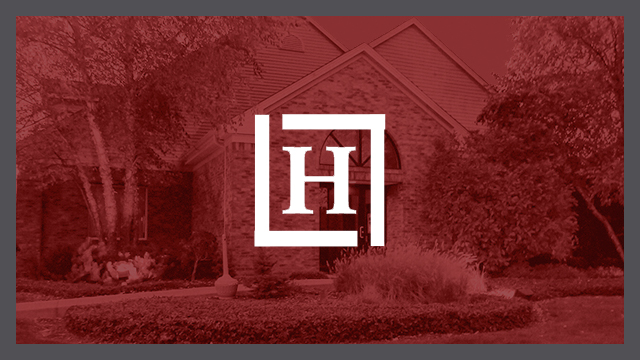 WHITINGER EXPANDS INDIANAPOLIS PRESENCE WITH HANEY CPA GROUP ACQUISITION
2018
Whitinger & Company LLC, and Indianapolis-based Haney CPA Group PC announced a definitive agreement whereby Haney CPA Group merged into Whitinger & Company effective October 1, 2018. The merged firm will operate as Whitinger & Company LLC and will consist of nearly fifty professionals with extraordinary strength in core accounting services and specialty services such as tax consultation, business valuation, fraud, forensic accounting, estate planning, business consulting, and financial planning services. The merger accomplishes a strategic initiative to significantly expand Whitinger's presence in the Indianapolis market.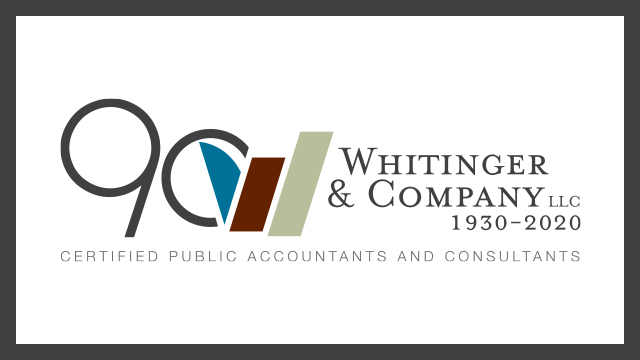 WHITINGER & COMPANY CELEBRATES 90TH ANNIVERSARY
2020
Since our founding in 1930, our firm has stayed true through the Great Depression, World War II, John F. Kennedy's assassination, The Vietnam War, Disco, Watergate, The Cold War, the Invention of the Internet, and 9/11. So, despite the COVID-19 Pandemic, Whitinger & Company celebrated a muted 90th Anniversary in 2020. Thank you to our clients, associates, and communities for trusting Whitinger for 90 years.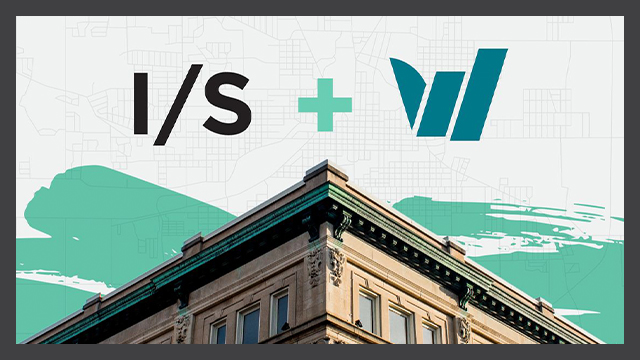 WHITINGER STRATEGIC SERVICES IS SOLD TO ACCUTECH SYSTEMS CORPORATION
2021
Two of East Central Indiana's premier marketing and branding agencies, Intersection and Whitinger Strategic Services, have merged, combining the talents of both teams and growing their services and portfolio. The merger, effective October 1, 2021, was made possible by an unlikely partner: Accutech Systems Corporation, which provides innovative trust and wealth management technology solutions. Accutech is serving as the holding company for the agency, which operates as a separate business unit of Accutech and maintains the use of the Intersection brand and office space in downtown Muncie.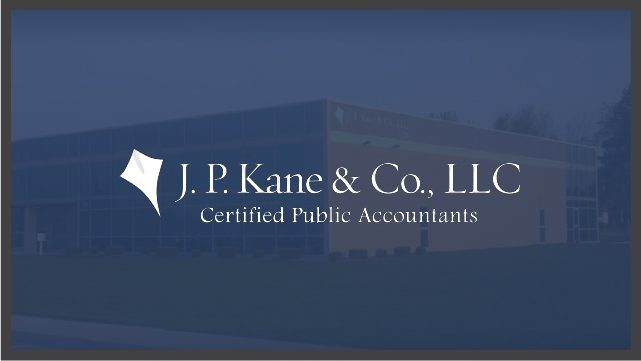 WHITINGER ACQUIRES ANDERSON, INDIANA BASED CPA FIRM, J.P. KANE & CO.
2022
Whitinger & Company announced its third acquisition in the last seven years by merging in J.P. Kane & Co., LLC. The Anderson, Indiana-based public accounting & advisory firm was founded in 1997 by John P. Kane, CPA, CGMA. John and a team of professionals serve a client base of individuals, businesses, and nonprofits throughout Central Indiana. The addition of John, as a Member/Owner of Whitinger & Company, and the other talented members of his team is another step in fulfilling key strategic initiatives including our commitment to providing exceptional service and value for our clients while expanding our service area in Indiana and beyond. By combining our two organizations and leveraging our talented teams, we are better positioned to serve clients and capitalize on growth opportunities. Whitinger will continue to operate out of the firm's current offices in Muncie and Fishers.