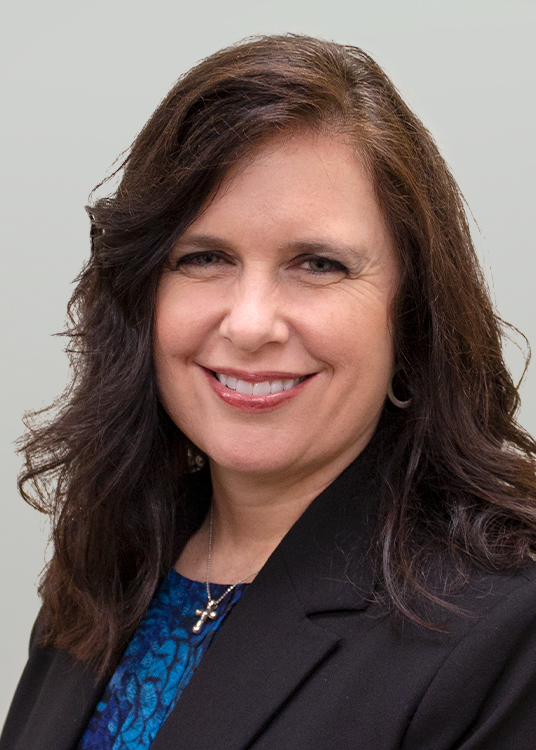 Holly McCollum, a native of Farmland, Indiana brings more than 20 years of experience and diverse accounting background to the team at Whitinger. She is a Certified Public Accountant and a graduate of Ball State University and has worked in a variety of industries, including public accounting, manufacturing, and financial institutions.
Holly served as Corporate Tax Accountant and then Senior Finance Associate over a fourteen-year career with Maxon, A Honeywell Company in Muncie, Indiana. She was responsible for corporate tax returns and compliance plus budgeting, forecasting, financial planning and analysis of $100M global manufacturing subsidiary of Honeywell International. She then served as a Senior Internal Auditor for MutualBank in Muncie, Indiana where she oversaw internal auditing with the following areas of focus: trust, capital, asset/liability management, SOX compliance. Prior to joining Whitinger, Holly was a Senior Staff Accountant for a local public accounting firm since 2016.
As a Manager with the firm, she specializes in income tax return preparation for businesses and individuals, consulting for small businesses, financial institution audits and compliance, and financial statement audits. Holly is a member of the American Institute of Certified Public Accountants and the Indiana CPA Society.
Holly and her husband have two adult, married children. She is a member of the board of directors for First Choice for Women, where she currently serves as Treasurer and is a member of the finance committee. Holly and her husband attend Itown Church.