Regional public accounting and advisory firm, Whitinger & Company, is pleased to announce that Member/Owner T.J. Bush received the Emerging Leader Award from the Paul W. Parkison Department of Accounting at Ball State University.
Each spring the Paul W. Parkison Department of Accounting hosts its Alumni Awards Dinner. The event provides an excellent opportunity to recognize the accomplishments of some of its most distinguished alumni. This year, members of the Department's Advisory Council selected T.J. Bush to receive the Emerging Leader Award. The Emerging Leader Award is given to an accounting alumnus as a reflection of his or her success and recent leadership positions in the accounting profession as well as their continued support of Ball State University. The award was presented at the Annual Alumni Awards Dinner on Monday, April 30 at the Ball State University Alumni Center.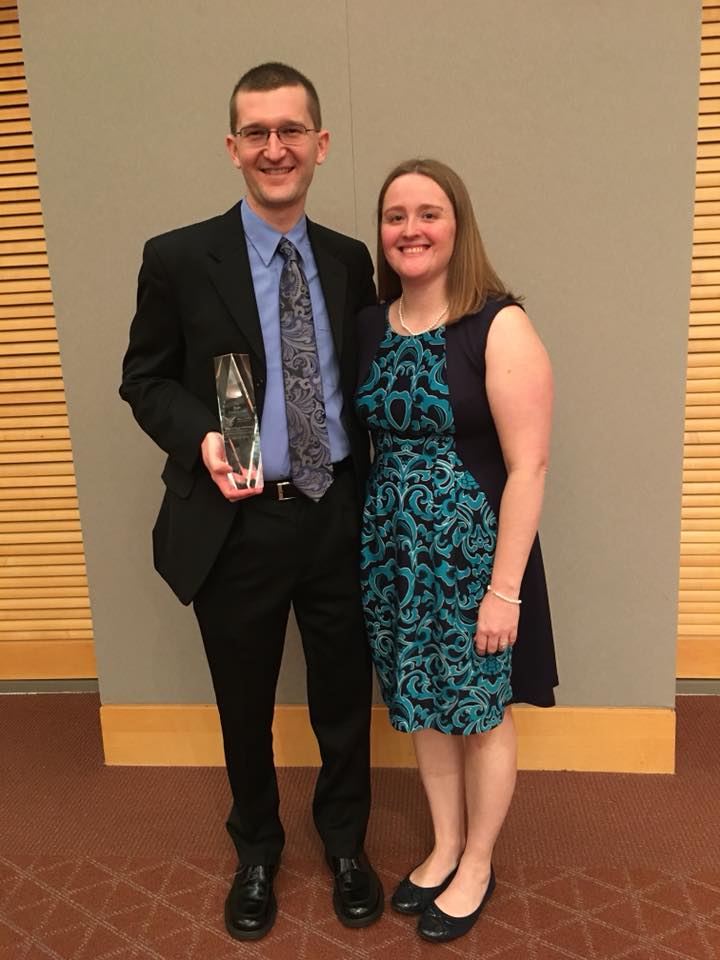 T.J. Bush specializes in tax consulting and compliance services for businesses, individuals, estates, and trusts. T.J. also works with clients to improve profitability through financial statement analysis and the use of financial models and analytics. T.J. is a Certified Public Accountant (CPA), a Certified Financial Planner (CFP®), and a member of the American Institute of Certified Public Accountants and the Indiana CPA Society. A native of Winchester, Indiana, T.J. joined Whitinger & Company in 2007.
T.J. has a BS in Accounting and Economics – Summa Cum Laude and an MS in Accounting, both from Ball State University. While at Ball State, T.J. was awarded the Wall Street Journal Student Achievement Award for Economics and the Most Outstanding Master of Science in Accounting Award. Upon entering the profession, T.J. scored in the top 10 on the 2006 Indiana CPA Exam, received a "3 Under 30" award from Ball State University's Department of Accounting, and received a "20 under 40" award from M Magazine for his professional and personal accomplishments.
T.J. currently serves on the Ball State University Accounting Department Alumni Advisory Council. He has served as an adjunct instructor for the Accounting Department at Ball State University, is a graduate of Shafer Leadership Academy's Emergence Leadership Program and is a graduate of The Academy for Community Leadership.