Over the last 6 months, WSS Creative Director Lucas Tetrault and Whitinger & Company Processing Specialist Carmen Deckman have volunteered with the United Way of Delaware County as Loaned Executives. This unique experience allowed them the opportunity to receive organizational and leadership training while building new business relationships and networking with other professionals in Muncie.
United Way offers this opportunity for organizations from around Delaware County to loan chosen employees to this program, allowing them to enhance their business and goal setting skills, public speaking, sales confidence, and increase their exposure to corporate executives. Carmen stated,
It was a fantastic experience in many ways. We were introduced to numerous successful business leaders, expanded our skillset, and given an opportunity to help make a difference for our community".
As part of the fundraising efforts for United Way, Lucas and Carmen worked with other Loaned Executives to develop strategies and present meaningful information to potential donors. Lucas contributed creative work for the group's "Day of Giving" effort by designing a logo, social media graphics, and flyer to help market the objective of that day.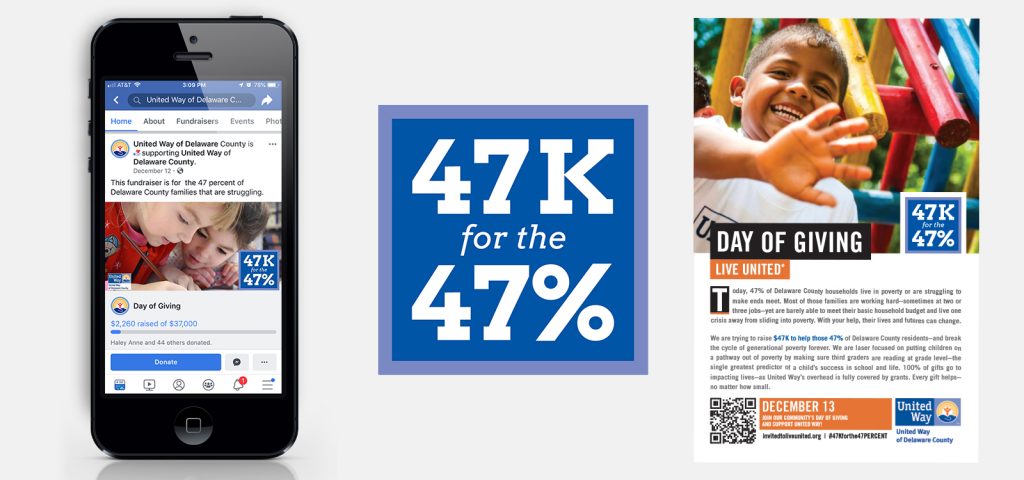 Lucas summed up his experience saying,
I'm glad to have been given the chance to volunteer in this role and hope that my efforts have contributed to the impact the United Way is making for many organizations in our community."